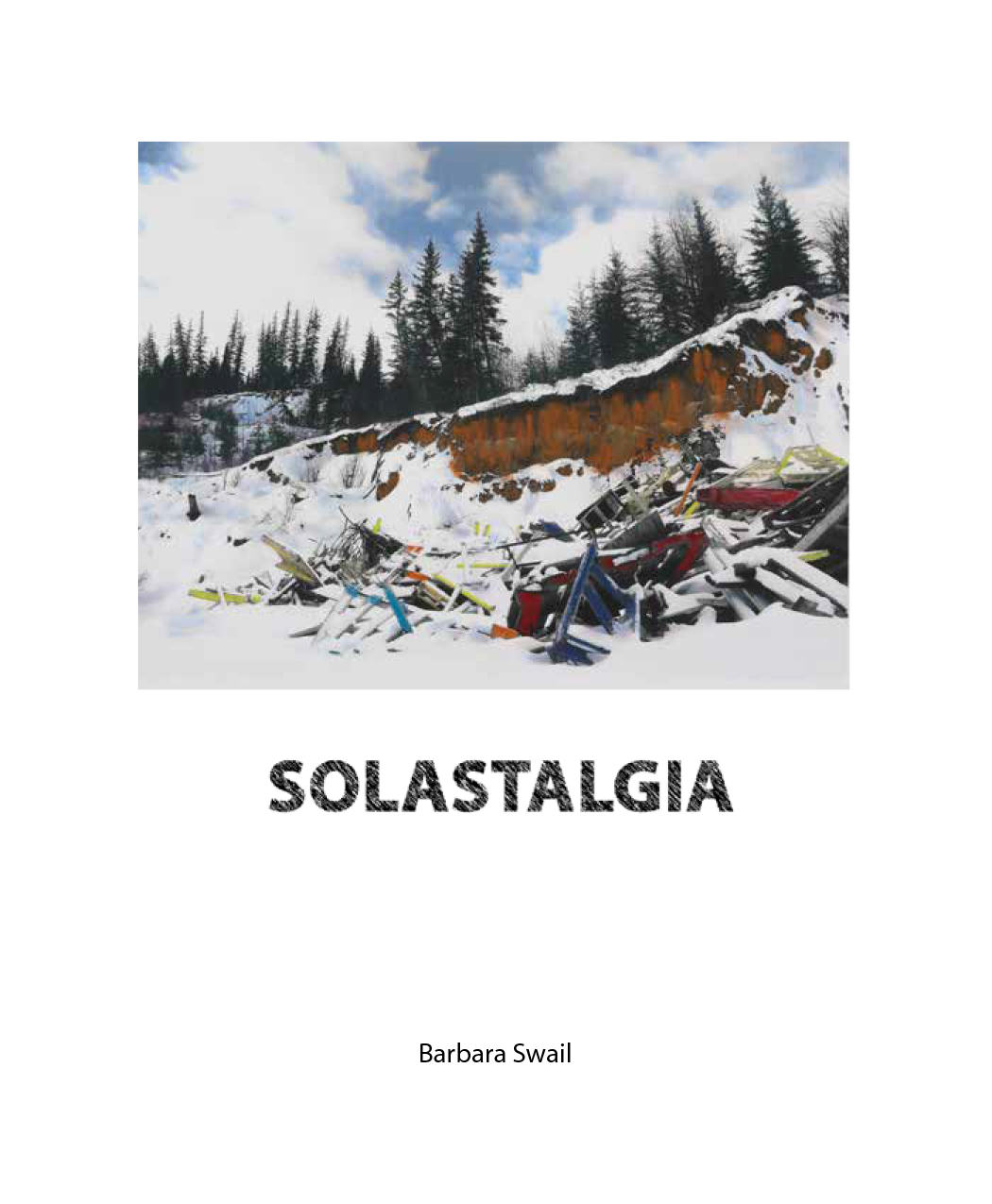 By Haley Bassett, August 13th 2020
No Solace: Barbara Swail on the Emotional Toll of Environmental Change
Entire mountainsides rusting with ghostly pine trees. Acres of forest and whole communities devastated by wildfire. Saturated land and shrinking growing seasons that challenge livelihood and sustenance. Mining effluent desecrating waterways and habitats. Have you felt disquieted by the altering landscapes around you? Burdened with a profound but unnamed loss that comes with the violation of your sense of place?
There's a word for that familiar feeling: solastalgia. Coined by philosopher Glenn Albrecht in 2005, it is the emotional or existential stress caused by negative change to one's home environment. Albrecht describes it as a lived experience of distress, "the homesickness you have when you are still at home." 
Though the sudden environmental changes—extreme weather, climate change or destructive industrial activity—inducing this melancholia are stacking up, the concept is still a neologism, or a relatively new term that has yet to be accepted into the common vernacular. Local artist Barbara Swail's latest body of work, titled SOLASTALGIA, is set to pave the way for Northern audiences. Part of the Artist in Residence exhibit, Swail's series is a meditative attempt at acquainting the wider public with this concept, so that they may put a name to the distress they feel when their environment is altered.
Of the three artists showing in the AIR exhibit, currently on display at the Dawson Creek Art Gallery, Swail is the most outspoken in her inquiry into environmental issues. Her work is politically charged; however, she hopes that by tackling the all too often ignored emotional impact of environmental change, she can create a gateway to the conversation rather than add to the polarization around the subject.
This is a valid concern for an artist who lives and works within the Montney Formation, the epicentre of oil and gas activity in BC. While the industry took hold in the region as recently as the early 2000s, its widespread impacts, and prospects, have become a part of daily life in Dawson Creek and neighboring communities. As an artist steeped in this social climate, Swail is compelled to make honest work surrounding issues that are pertinent to her local audience. However, it is a fine balance to showcase the effects of a destructive industry to those living and working in its midst without alienating them.
In search of this balance, Swail has developed her new series through a unique combination of collage, photo transfer, photographic prints and chalk pastel. The results are vibrant and haunting; SOLASTALGIA lures you in aesthetically and leaves you unsettled, which is achieved largely through Swail's use of unnatural, fluorescent colour, as well as her juxtaposition of pristine landscapes with collaged images of local oil and gas facilities and garbage piles.
The subject of her artistic oeuvre is the Pouce River, which she has hiked with her partner most weeks for more than a decade. Over this period of time, Swail has photographed the naturally occurring changes of the river. Through this process, she has come to know it intimately and learnt to appreciate its nuances, as evidenced in her previous work Bank Series. In SOLASTALGIA, however, this careful meditation on the river has been unceremoniously interrupted. By collaging images of local gas facilities within the landscape, Swail imagines what it would be like to encounter such a fearsome sight on a weekly trip to the river. This work encapsulates a feeling that is no doubt familiar to many who live in a region where oil rigs are known to erupt around the landscape like daisies.
To develop this series, Swail was mentored by curator Paul Crawford and artist Peter von Tiesenhausen as part of the Peace Liard Regional Arts Council's AIR program. Crawford and Tiesenhausen also mentored Karl Mattson and mary mottishaw, who are exhibiting alongside Swail with their respective shows, Thoughts of Love, Meditations of Violence, and meander, which are on display at the Dawson Creek Art Gallery until September 4th.
Stay tuned next week for my conversation with Donna Kane on her new book Orrery: Poems.
Do you have an artistic endeavour you would like to promote? I would love to speak with you! Please email me at programs@dcartgallery.ca.