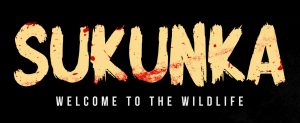 By Haley Bassett, December 13th 2021
For this week's edition, I spoke with Rob Brown, producer, writer, director and actor of the full-length motion picture Sukunka, a thrilling, action-packed mix of comedy and horror. Our conversation spanned the breadth of the Sukunka project, its inspirations, and the process of getting it made. Catch the teaser trailer here.
Rob Brown wears many hats. He is an editor, journalist, producer, photographer, playwright and actor. Although Sukunka is his first feature-length film as a director, his years in theatre have helped him prepare for the tasks of writing, acting, directing and producing a film. Not only has he been writing professionally for over 30 years, he has produced plays for 15 of them as an active figure in Stage North, a theatrical entertainment company based in Fort St. John, as well as the Tumbleweed Theatre in Brooks, Alberta.
The inspiration for Sukunka hit when director Rob Brown attended the Sukunka Valley Awakening Music Festival. Struck by the stunning backdrop of the valley, Brown started penning the script for the film in 2016. Over the next two years, the perplexing story of mysterious maulings in the woods, a greedy mayor flouting public safety and concerned conservation officers took shape. Rob's elevator pitch for the film was, "Like Jaws, but with bears." It's a classic, and timely, story of communal law versus individual freedom as public gatherings are halted while the community battles an unseen enemy.
In being an almost entirely local production, the film has a unique appeal. Familiar scenery, such as the Sukunka Valley, the village of Pouce Coupe, Swan Lake, Kin Park and the District of Chetwynd make up the shoot locations with Ron Cartier behind the camera and Hank Bergman in charge of cinematography. It boasts a local cast, with Rob Brown and Sarah Weiss playing the conservation officers advocating for public safety, Paul Brent as the antagonistic mayor, and Gary Vincent as the bear expert Cooper Matthews (a nod to Jaws' shark expert Matthew Hooper). The film also includes a soundtrack featuring the Raspy Devils, as well as many other local musicians. Sukunka even features cameos from several well-known characters in the area, such as the Rolla Pub's Patty Martin, the Alaska Hotel's Charles Kux-Kardos and the late writer Robin Gibson.
Significantly, Sukunka is locally funded as it received multi-year funding over 2019, 2020 and 2021 from the Village of Pouce Coupe. Rob speculates that his success with the village council is due to the concrete nature of the film. It's slated as a cultural investment in a physical product that will benefit tourism in the area once it is released. Fittingly, Sukunka will premiere in Pouce Coupe, then travel to theatres in the Peace Country. Rob plans to submit it to major film festivals, from the Reel Shorts Film Festival in Grande Prairie and Calgary Horror Con to VIFF and TIFF.
As if creating a film was not ambitious enough, a line of Sukunka merchandise, including toys and a Hardy Boys, whodunit-style children's book based on the film's plot, is set to hit shelves in the Peace Region in time for the holidays. Sukunka's release will also be accompanied by a series of music videos by the soundtrack artists. So stay tuned for the early 2022 release of this one-of-a-kind production showcasing Peace Region scenery and talent.
Do you have an artistic endeavour you would like to promote? Is there a topic you would like me to discuss? I would love to hear from you! Please email me at programs@dcartgallery.ca.